Thanks for Supporting Local

By supporting local, whether home-based or brick & mortar, you're helping Canada's small businesses that make our cities unique, thrive and grow.
Our Purpose, Our Mission, Our Vision

At Shop a Local, we want to make shopping local just as easy and convenient as it is to shop the "other guys." While at the same time, raising the bar for the digital shopping experience in the era of intentional shopping.
Support the growth of local small businesses, whether home-based, side-hustle or brick & mortar.
Provide professional, scalable digital marketing support, along with a platform for local small businesses to showcase & sell their products and services, ultimately providing an enjoyable online shopping experience for shoppers looking to support local.
Be the go-to source to shop quality consumer goods online by making it easier and more convenient to buy locally.
Small, but mighty talented, doing what we can to support local.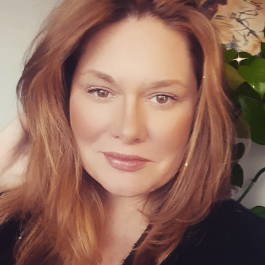 As a serial entrepreneur from Toronto and pipeline driven marketing executive, my decisions are led by the formula behind the conversion funnel, understanding where a business should focus time and effort on making improvements, for the best possible ROI of the marketing budget.
When Covid hit in early 2020 I wanted to support local businesses in going digital, but I wanted to do more than just assist one business at a time. I wanted a way to scale my support. There was an obvious gap when it came to finding and shopping local businesses online and I set out to solve this problem with my experience in web design & development, demand generation, & digital marketing. Coincidentally, (or luckily) at the time, I had already created a blueprint for a marketplace for another eCommerce brand of mine, Velvet & Vine.
So I made a swift pivot and in May 2020 Shop a Local was born.
What started as a simple directory has now evolved into a digital shopping experience across our channels and continues to grow. The mission: Easily connect shoppers making intentional choices with their wallet with the abundance of exceptional independent businesses across Canada, on a marketplace we can truly call our own.
I was born and raised in Toronto with roots in Mimico, High Park/Roncesvalles, Bloor West Village, The Junction and spent the last 10 years in Liberty Village, where Shop a Local all began. Suffice to say, I have a lot of love for the city and a fondness for everything that makes it unique, particularly its neighbourhoods and their communities.
My goal is to preserve & highlight the personality behind the communities across the country as we market the products and services of the businesses that make it who they are.
Shop a Local is the local small business that supports everything our small business community stands for.
Want to Chat?
Get in Touch with Us.